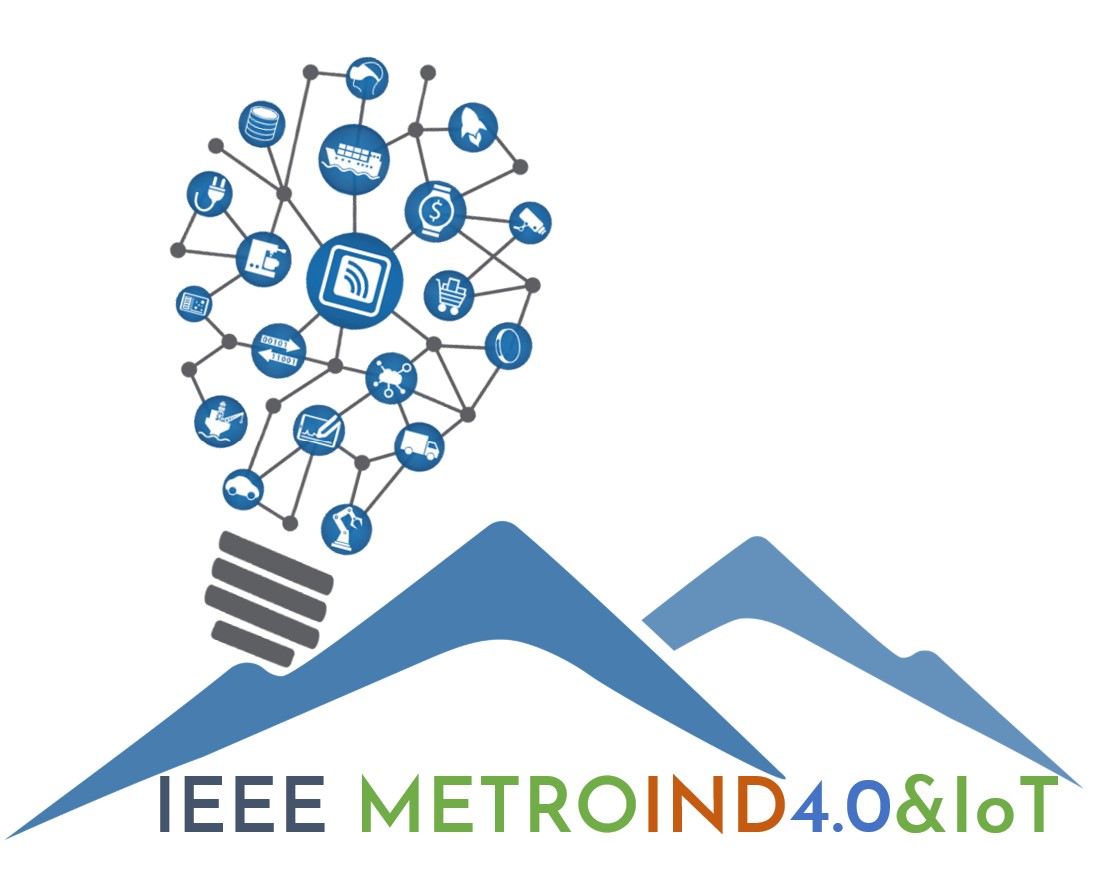 2022 IEEE INTERNATIONAL WORKSHOP ON
METROLOGY FOR INDUSTRY 4.0 AND IoT
---
The Fourth Industrial Revolution represents a fundamental change in the way we live, work, and relate to one another. It is a new chapter in human development, enabled by technology advances that are commensurate with those of the first, second, and third industrial revolutions. The speed, breadth, and depth of this revolution are forcing us to rethink how countries should develop, how organizations create value, and even what it means to be human.

All these deep changes are possible also thanks to the recent developments in the field of metrology. Actually, the monitoring and the control of remote physical phenomena require the development of new sensors, acquisition techniques, data analysis, new architecture of data acquisition systems, and so on.
MetroInd4.0&IoT aims to discuss the contributions both of the metrology for the development of Industry 4.0 and IoT and the new opportunities offered by Industry 4.0 and IoT for the development of new measurement methods and instruments.
MetroInd4.0&IoT wants to federate stakeholders active in developing instrumentation and measurement methods for Industry 4.0 and IoT, with new technologies for metrology-assisted production, component measurement, sensors and associated signal conditioning, and calibration methods for electronic test.
CALL FOR PAPERS
Since the first edition, MetroInd4.0&IoT represents an international meeting place in the world of research in the field of Metrology for Industry 4.0 and Internet of Things involving national and international institutions and academia in a discussion on the state-of-the-art concerning issues that require a joint approach by experts of measurement instrumentation and industrial testing, typically professional engineers, and experts in innovation metrology, typically academics.
This 5th Edition will keep pursuing the state of the art and practice started over the past years. Attention is paid, but not limited to, new technology for metrology-assisted production in Industry 4.0 and IoT, Industry 4.0 and IoT component measurement, sensors and associated signal conditioning for Industry 4.0 and IoT, and calibration methods for electronic test and measurement for Industry 4.0 and IoT.
Accepted papers will be submitted for inclusion into IEEE Xplore.
IEEE METROIND 2022 PARTICIPATION MODALITY
The conference will be in presence.
The organizing committee is closely monitoring the situation with the ongoing COVID-19 pandemic. Health and safety are a primary concern to us, and no unnecessary risks will be imposed on authors.
People with travel issues will be granted online attendance.

Special Session Proposal Deadline
Paper Submission Deadline
Extended Abstract Acceptance Notification
Final Paper Submission Deadline
Art and architecture, nature and museums have made Trento a cultural hotspot.
Provincial and (autonomous) Regional Capital, this city in Trentino Alto Adige boasts a long, rich tradition and some of the most important monuments in Italian history.

Trento was struck at the base of the rocky spur of the Doss Trento, on the Adige River's right bank (and beneath the Mausoleum of Cesare Battisti), as early as the Roman age....
WORKSHOP TOPICS
Industrial sensors;
Virtual sensors, sensor interfacing;
IoT enabled sensors and measurement systems;
Measurement applications based on IoT;
Industrial IoT and Factory of Things and Internet of Things;
Wireless sensor networks and IoT;
Wearables and Body Sensor Networks;
Sensors Data Management;
Localization Technologies;
SPECIAL SESSIONS
Special sessions have the main aim of creating a mini-workshop on a specific topic, where researchers working on the same argument can make knowledge, familiarize, exchange ideas, create cooperation.
ANNOUNCEMENTS & INITIATIVES