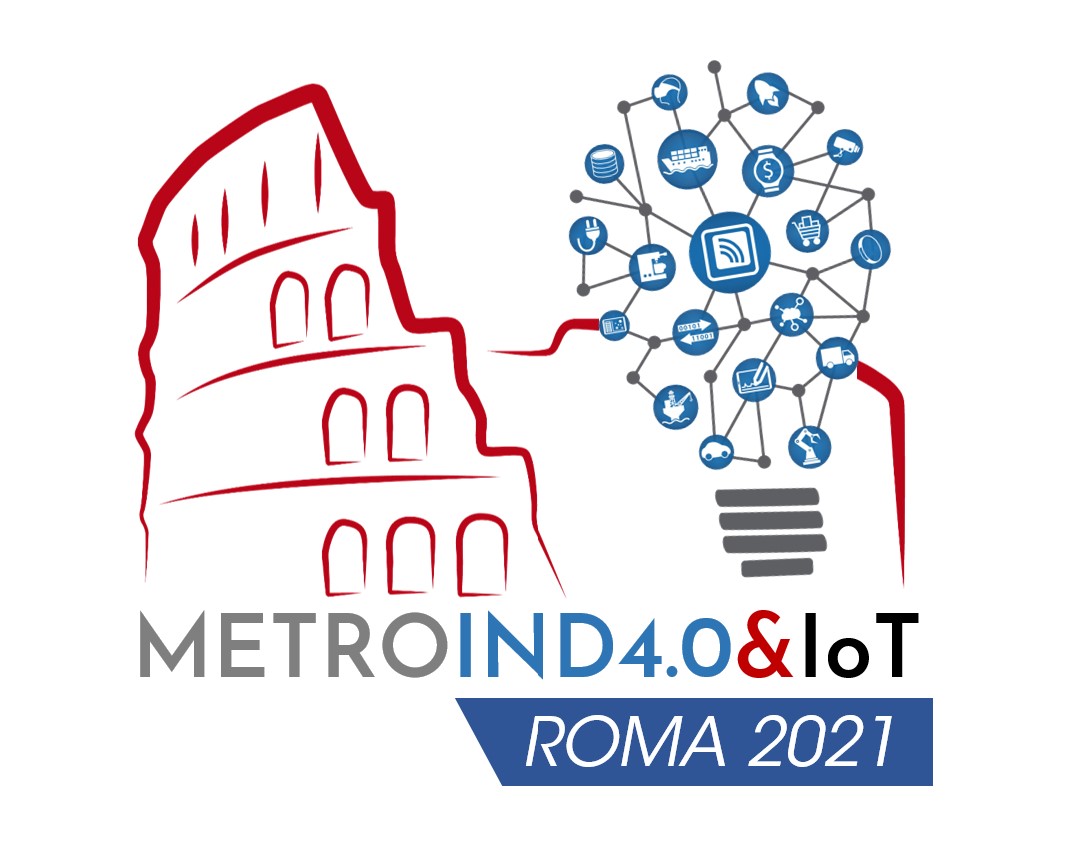 2021 IEEE INTERNATIONAL WORKSHOP ON
Metrology for Industry 4.0 and IoT
---
The Fourth Industrial Revolution represents a fundamental change in the way we live, work, and relate to one another. It is a new chapter in human development, enabled by technology advances that are commensurate with those of the first, second, and third industrial revolutions. The speed, breadth, and depth of this revolution are forcing us to rethink how countries should develop, how organizations create value, and even what it means to be human.
The World Economy Forum 2019 (WEF), a symposium to discuss the emerging trends of economy, technology, environment, and health, discussed "Fourth Industrial Revolution" concluding that the revolution capabilities will create a higher top and bottom line value through faster design, novel products, reduced risks, and elimination of waste. The Fourth Industrial Revolution will help countries and businesses to achieve sustainable growth.
All these deep changes are possible also thanks to the recent developments in the field of metrology. Actually, the monitoring and the control of remote physical phenomena require the development of new sensors, acquisition techniques, data analysis, new architecture of data acquisition systems, and so on.
MetroInd4.0&IoT aims to discuss the contributions both of the metrology for the development of Industry 4.0 and IoT and the new opportunities offered by Industry 4.0 and IoT for the development of new measurement methods and instruments.
MetroInd4.0&IoT wants to federate stakeholders active in developing instrumentation and measurement methods for Industry 4.0 and IoT, with new technologies for metrology-assisted production, component measurement, sensors and associated signal conditioning, and calibration methods for electronic test.
Welcome to IEEE
MetroInd4.0&IoT 2021
JUNE 7 - 9, 2021 - VIRTUAL CONFERENCE
Important Update: IEEE MetroInd & COVID
The safety and well-being of all conference participants is our priority. Please know that our thoughts are with those affected by the COVID-19 outbreak.
In response to conditions caused by COVID-19, IEEE MetroInd4.0&IoT 2021, scheduled to be held in Roma, Italy on June 7-9, 2021 will now be held virtually. This offers a wider range of participation for authors, speakers, and exhibitors to present their research and products around the world.
The online platform will be a virtual environment where the attendees can present the paper and can participate in all sessions and activities.
Registration and exhibitor fees have been reduced. Take advantage of the reduced rates while they are available!
Call for Papers
Since the first edition, MetroInd4.0&IoT represents an international meeting place in the world of research in the field of Metrology for Industry4.0 and Internet of Things involving national and international institutions and academia in a discussion on the state-of-the-art concerning issues that require a joint approach by experts of measurement instrumentation and industrial testing, typically professional engineers, and experts in innovation metrology, typically academics.
This 4th Edition will keep pursuing the state of the art and practice started over the past years. Attention is paid, but not limited to, new technology for metrology-assisted production in Industry 4.0 and IoT, Industry 4.0 and IoT component measurement, sensors and associated signal conditioning for Industry 4.0 and IoT, and calibration methods for electronic test and measurement for Industry 4.0 and IoT.
Accepted papers will be submitted for inclusion into IEEE Xplore.
Special Session Proposal Deadline
Extended Abstract Submission Deadline
Extended Abstract Acceptance Notification
Final Paper Submission Deadline
Rome (Italian: Roma), the Eternal City, is the capital and largest city of Italy and of the Lazio region. It is famous for being the home of the ancient Roman Empire, the Seven Hills, La Dolce Vita (the sweet life), the Vatican City and Three Coins in the Fountain. Rome, as a millennia-long center of power, culture (having been the cradle of one of the globe's greatest civilisations ever) and religion, has exerted a huge influence over the world in its roughly 2800 years of existence.
WORKSHOP TOPICS
Industrial sensors;
Virtual sensors, sensor interfacing;
IoT enabled sensors and measurement systems;
Measurement applications based on IoT;
Industrial IoT and Factory of Things and Internet of Things;
Wireless sensor networks and IoT;
Wearables and Body Sensor Networks;
Sensors Data Management;
Localization Technologies;
SPECIAL SESSIONS
Special sessions have the main aim of creating a mini-workshop on a specific topic, where researchers working on the same argument can make knowledge, familiarize, exchange ideas, create cooperation.
ANNOUNCEMENTS & INITIATIVES